Kate + Tyler Get Married in Plymouth, MI
The priest marrying Kate + Tyler said this: "Sometimes jealousy is a good thing. Sometimes it reminds us of what we really want. And when you see another happy couple and you want that love, it's good. You should want it. The way Tyler and Kate love each other is something to be jealous of" I couldn't agree more. These two make each other laugh and smile more than any couple I know. Kate's mom talked about how Kate has always been a "smiley" person - ever since she was a baby. But Tyler can put a smile on her face better than all the others.
I loved getting to photograph their wedding at The Inn at St. John's in Plymouth, Michigan for so many reasons. The bridal suite was beautiful and lighting was ideal for photos. Everything was really convenient. Getting ready, the ceremony and the reception were all at The Inn at St. John's. Kate and Tyler did not have to worry about transportation between all of these different locations. Kate incorporated several Mexican traditions into the day including the laying of the rosary during the ceremony and the mariachi band during the reception. Kate + Tyler both looked like models. They are not only amazing people but they are also, absolutely gorgeous. Kate looked stunning in her princess ballgown and Tyler's black tux was straight CLASS. All of the toasts given at the wedding were incredibly thoughtful and heartfelt. You could tell there was alot of love in that room after hearing the maid of honors, best men, Kate's brother's, and both sets of parents give tearful speeches. Finally, the dance floor did not stay empty - which always makes it a fun time to grab photos. Thank you Kate and Tyler for choosing me to document your day. Please enjoy this preview of their wedding. Vendors listed at the bottom.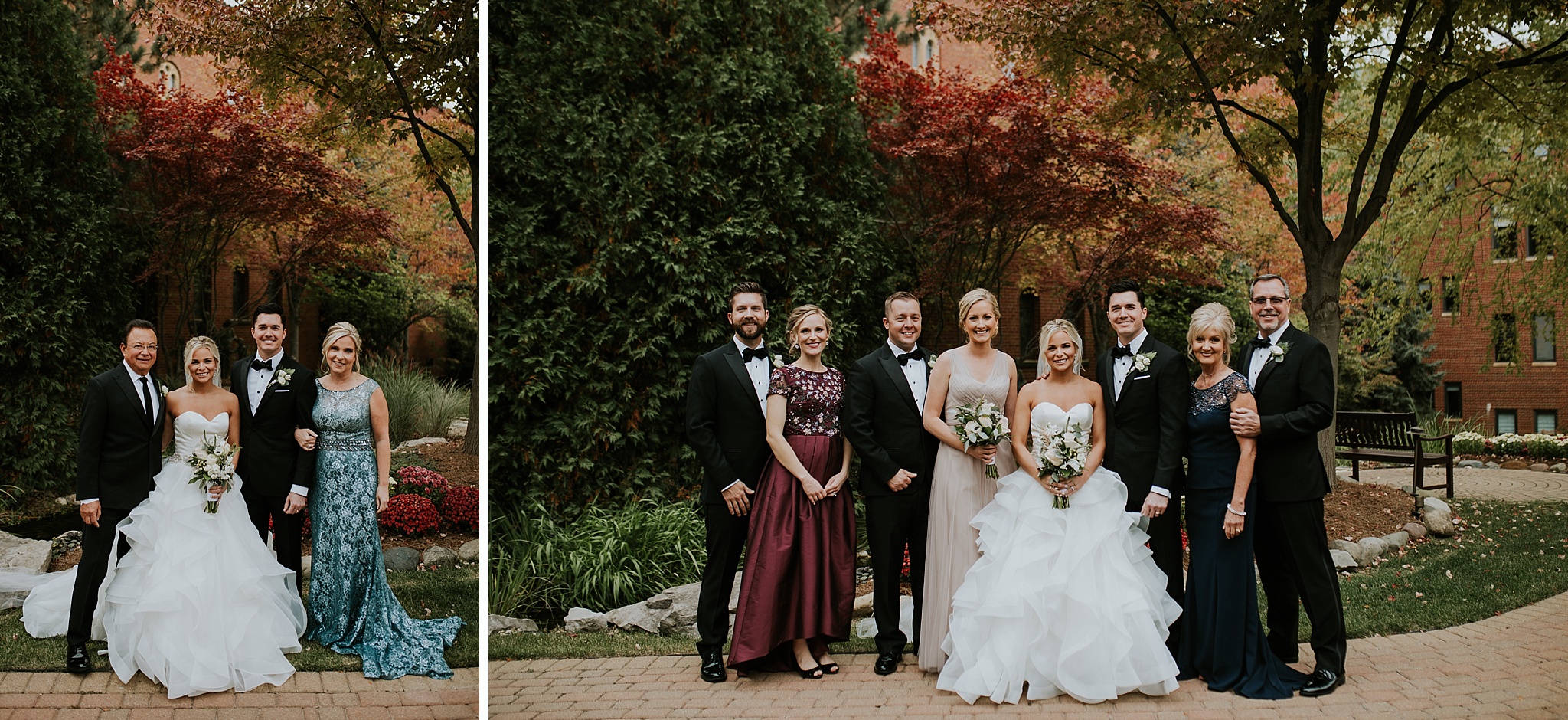 Vendors:
Hair + Makeup: Primp Beauty
Dress: Top is Enzoni and bottom is Morilee
Bridesmaids: WattersToo
Cake: Buttercream Bakeshop
Transport: Millennium Limousines
Photographer: Steph Murray Photo + Films
2nd Photographer: Annette Mcmillan